TMC writes to Election Commission against wrestler Khali campaigning for BJP
The Trinamool Congress wrote that despite being a US citizen Dalip Singh Rana, popularly known as the Great Khali, took part in a campaign rally for Anupam Hazra, the Bhartiya Janata Party's candidate from West Bengal's Jadavpur constituency.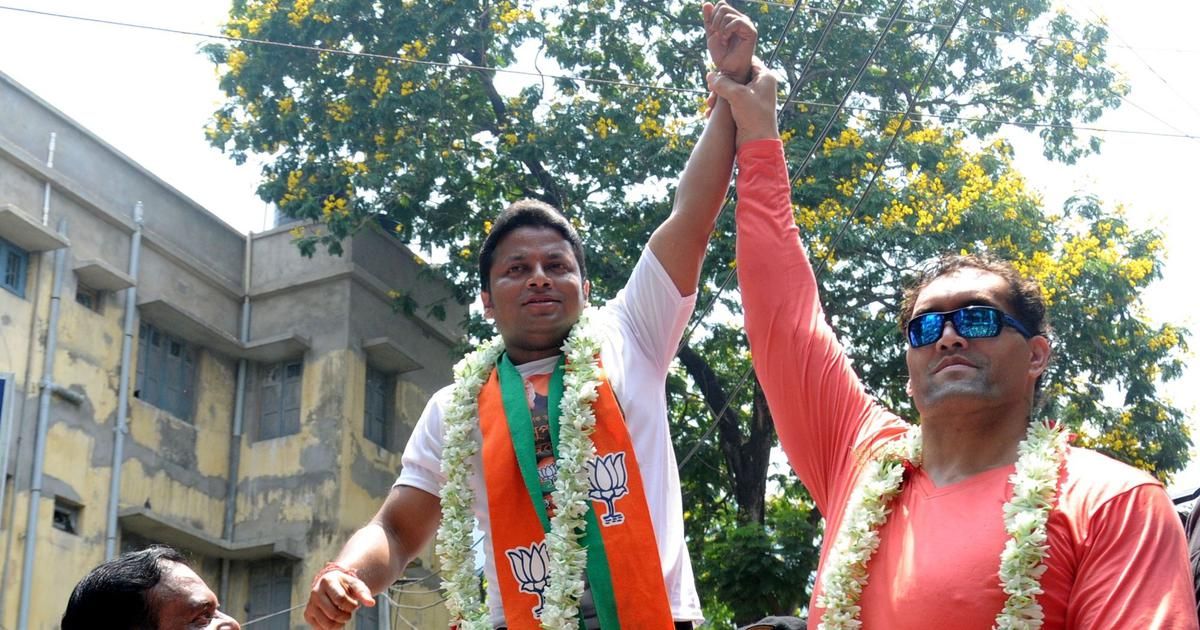 TMC writes to EC against BJP for using wrestler Khali in one of their Road shows. Khali was there with BJP candidate Anupam Hazra for his nomination filing ceremony. TMC says BJP is trying to influence voters by using Khali.
news