Samsung has unveiled The Sero, a television that stands on an easel to allow users to rotate it easily. It's designed to show smartphone content that's filmed vertically.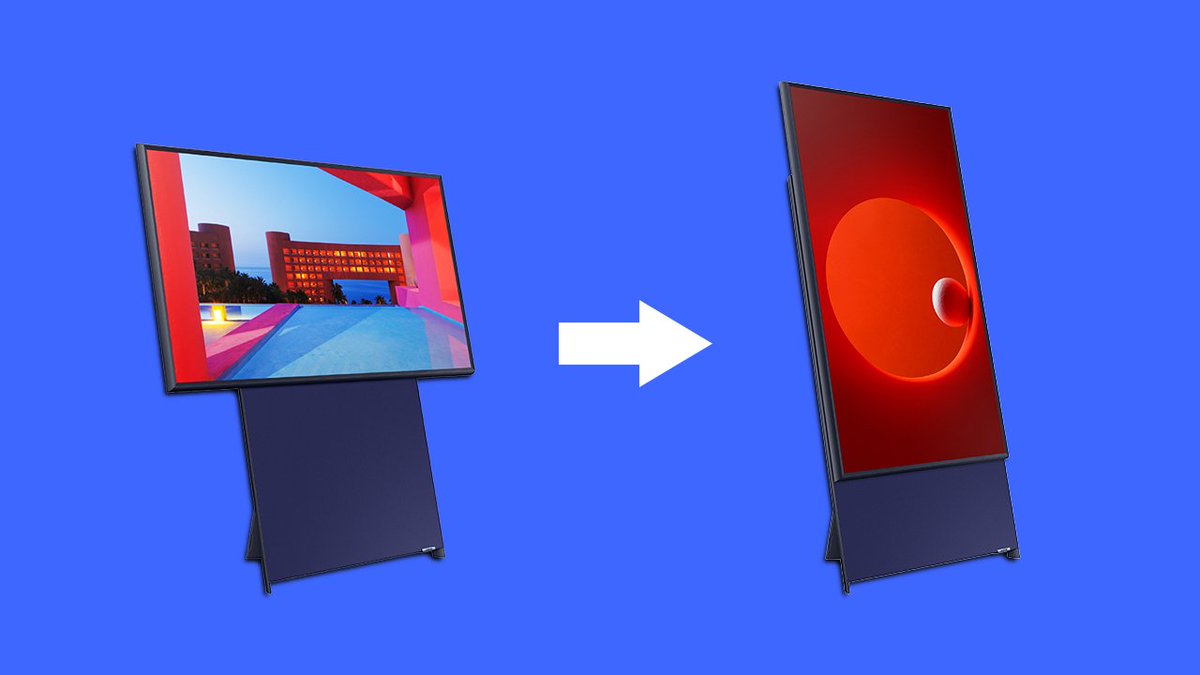 What might sound bizarre to many, Samsung has launched a vertical smart television in its home market in South Korea dubbed The sero. Acknowledging that most mobile content is vertical, Samsung says the Sero is designed to encourage young people to project more of their smartphone stuff onto the
tv

by allowing it to go vertical.
Samsung's charging $16K for its Sero TV that rotates vertically. Microsoft's reserving screen rotation for a paid Surface Hub 2 upgrade. But I can take a three-year-old Android tablet, flip it vertically, and prop it against the back of my desk for free.
news